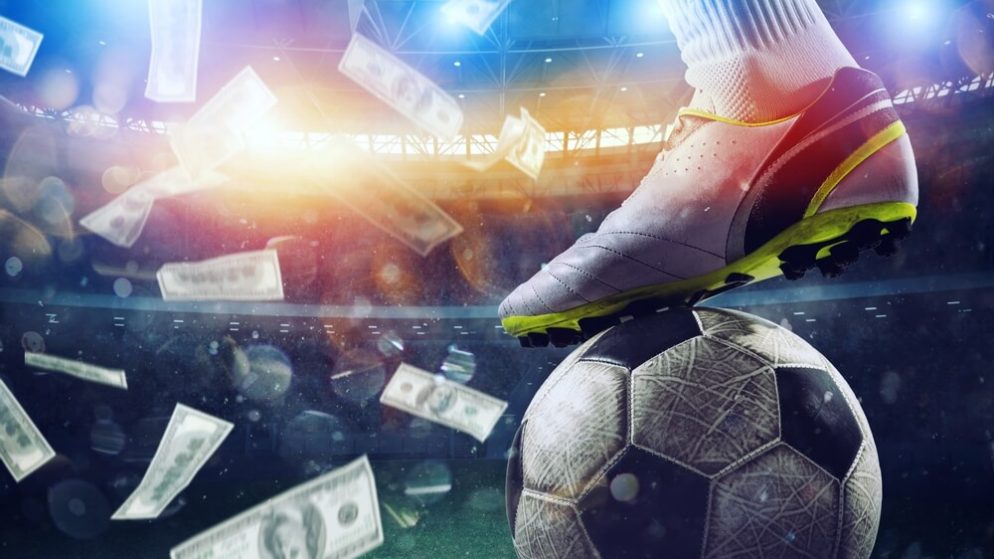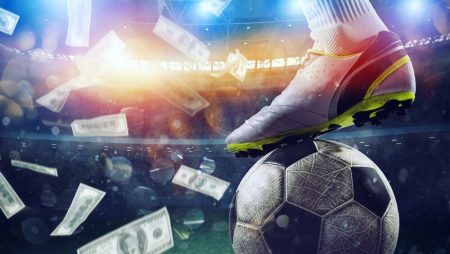 Not too long ago, Penn Entertainment announced that it had completed the acquisition of Barstool Sports. Penn Entertainment completed its acquisition of the Barstool brand for $388 million after buying a 36% initial stake in 2020 for $163 million. Since this transaction was finalized in 2020, Barstool has emerged as a standout sports betting brand with customers all over the state.
Now that Barstool is officially part of the Penn Family, the brand opted to celebrate by debuting a brand-new office space in Chicago. This new space marks Barstool's presence in the 3rd largest city in the country, as well as one of the most vibrant and competitive gambling markets.
As bigger companies and corporations opt to move their business away from the city due to the rising crime rate, Barstool has done the opposite. The new Barstool opposite is 400,000 square feet that come complete with a golf simulator, as well as a basketball court. The new site can be found on the Chicago Loop next to the Fulton Market.
In addition to the cool golf simulator, as well as the massive basketball court, the office also has several studios that are used for media and content creation. The company plans to close many of its offices in New York so that the Chicago office can serve as a major headquarter.
For years, the rampant crime in the city has been stopping businesses from leasing premises. Prestigious companies the likes of Caterpillar and Boeing have been forced to shift business operations into other cities owing to the unrelenting crime rate in Chicago. It remains to be seen whether Barstool will enjoy its new office or whether it will maintain that location for years to come.
The gambling industry in the US considerably outpaced expectations in 2022
According to the American Gaming Association (AGA), sportsbooks in the country managed to generate revenue worth US$7.5 billion in 2022. This was a boost of more than 75% from 2021's revenue total of $4.29 billion. The gambling association also found that sports bettors in the US gambled more than $93.2 billion in 2022, which was an increase of 63% year over year.
The total commercial betting revenue, which typically consists of sports betting, as well as online casino gambling reached a record of  $60.4 billion last year. This surpassed 2021's record high of $53 billion. Last year, both iGaming and sports betting reached single-quarter records while traditional betting also realized growth of almost 2%.
This substantial growth in sports betting in 2023 can largely be attributed to the sweeping legalization across the country. Although the iGaming market in the US is quickly becoming one of the most advanced, the market is still growing as more states permit online and sports betting. As a result, there is now a more hospitable regulatory environment for businesses engaged in online gambling, which has raised investment and fuelled the sector's expansion.
For instance, in 2022 Kansas legalized its retail and mobile sports betting market. According to the Kansas Lottery, the net revenue from sports betting reached $9.11 billion in March 2023, which is quite a feat for the relatively young market. Mobile sports betting was also launched in New York, Maryland, and Louisiana.
Maryland's online sports betting market went live in November last year just in time for the NFL season. Sports betting first made its way to Maryland in 2021 when legislators allowed retail sportsbooks to start operating in the state's 7 casinos. 
When they were first launched, in-person wagering shops produced $31.4 million in wagers in the first month alone, therefore adding approximately $1 million in taxed revenue to the Maryland education fund. Experts in the states have predicted that a huge majority, roughly 80% of the combined bets will be placed online moving forward which could generate annual revenue of between $20 and $40 million.
Boasting a population of more than 6 million, Maryland has provided the US gambling market with scale. Additionally, it has served as a highly sought-after alternative to the disastrous sports betting rollout in Washington DC. Residents of DC have been opting to cross over to Maryland to gamble on their favorite sports teams.
When Washington DC launched its sports betting market, it granted a no-bid contract worth $215 million to a state-based lottery-managed platform known as GameBetDC. To this day, GameBetDC controls the gambling market in the state and has handcuffed punters into a monopoly.
The lack of competition in the state has allowed GameBetDC to operate with mostly low-odd offerings and limited bonuses and promotions. A large number of residents in the state now prefer to cross state lines to Maryland where they can choose from a wide range of options and offerings.
New York, on the other hand, has played a huge role in the advancement of mobile sports betting in the country. Today, New York is regarded as the capital of mobile sports betting in the US and it is easy to see why. With sports betting growing at an accelerated rate all through the country, expect to see the Barstool brand work even harder to cement its presence in the country.
Just recently, Barstool announced that it would be launching an expansion of its Barstool sportsbook in Lawrenceburg's Hollywood Casino situated in Indiana. This renovation will see the addition of new dining experiences, as well as more slot and table games. 
Today, Barstool is now available in more than 12 states and boasts 6 retail casino locations. With this newly renovated casino, Barstool should establish itself as a leader in the Ohio sports betting market fairly quickly. Sports betting in Ohio was only legalized recently on January 1st, 2023.
Final Thoughts
 Since it was founded, Barstool has established itself as one of the go-to sports betting brands among young punters. This final acquisition by Penn will only help to elevate the Barstool brand to greater heights. In the coming months, Barstool will migrate its products to Penn's proprietary technology which is expected to considerably enhance the entire brand's offering as a whole.