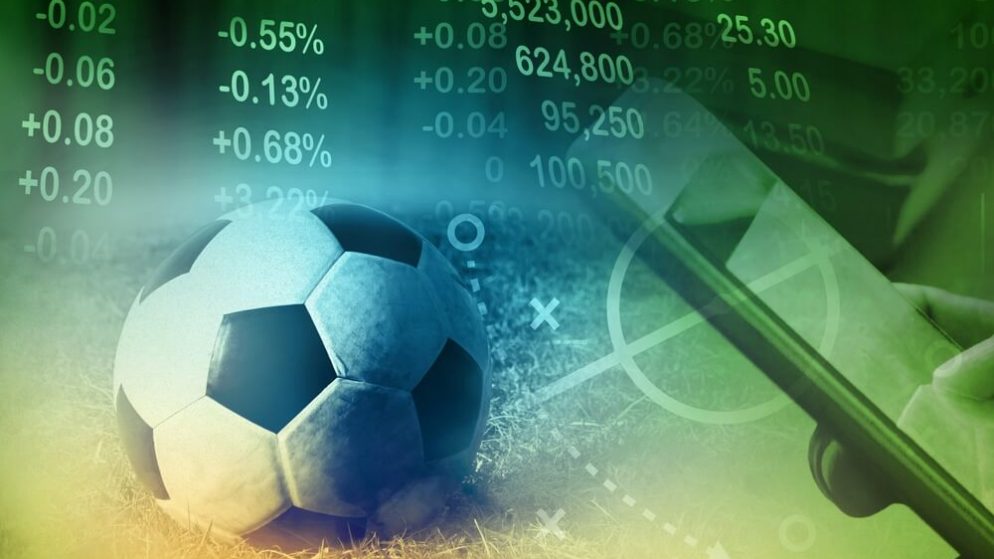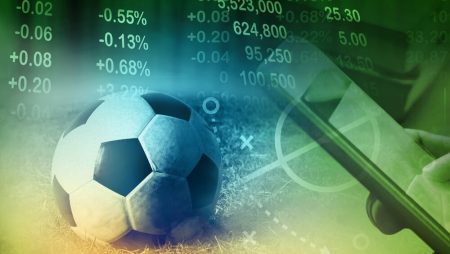 Online sports gambling continues to thrive in the U.S. On a month-by-month basis, there has been a strong uphill trajectory in the amounts being staked via mobile phones. As more and more states have continued to legalize online betting over time, the number of new gamblers has also risen.
Based on a study done in 2015, there were approximately 3.5 billion smartphone users internationally and the number will continue to rise steadily as time progresses. The evolution of tech has significantly contributed to the advancement of sports betting and other types of online betting. As a result, more than 50% of gamblers these days place bets on their smartphones.
Currently, sports betting is the fastest growing sector in the international gaming industry. According to Statista, the industry is expected to account for a massive market share of $ more than 92 billion by 2023, with a CAGR of 7%. While the pandemic did slow down the demand for brick-and-mortar gambling, sports betting has continued to thrive despite the challenges that other industries have faced during the global health crisis.
What's the extent of the online sports gambling growth in the U.S?
Studies done by Maru Group at the beginning of the year show that one in ten adults have placed an online bet in the 3 three months of 2022. These studies also reveal that one-third of almost all the bets placed come from new bettors. When Mary Group asked punters what they preferred wagering, the data suggests that sports betting was the most popular gambling activity of choice among gamblers, with the majority betting online via their mobile phones.
Of the most popular events wagered on in Q1, this year's Super Bowl was the most popular gaming event. Close to half of the punters interviewed also said they had betted on the yearly "March Madness" tournament. This study also uncovered that gamblers were more likely to pay more attention to a game they have betted on before.
The most preferred sportsbooks among those sports bettors interviewed included Fantasy sports companies DraftKings and FanDuel. The 2 sportsbooks, which have since pivoted to gambling when the market was legalized in 2018, have maintained a clear lead over competitors, who include established brands from old-style Vegas casino brands. This points out that sports-focused brands like these will always enjoy a built-in advantage, especially considering that fantasy sports and sports betting share many commonalities in terms of stats and performance.
In January 2022 alone, reports from the American Gaming Association show that an astounding $8.2 billion was gambled online, with newcomer New York managing to generate the highest returns. So far, 30 states, as well as Washington DC offer some type of sports betting. 
Out of the 30 states, 21 states and DC offer both brick-and-mortar as well as online betting. 2 states only offer online vetting while in 8 states, sports bets must be placed in person, usually from a racetrack or brick-and-mortar casino. In addition, 3 more states offer legalized sports betting but are yet to debut any online or in-person betting platforms. 
For a short while, Florida allowed its residents to place sports bets but halted the market that now finds itself in limbo. As such, it is not too hard to envision that if online sports gambling were legalized in all 50 states, overall bets in a single month could easily hit or surpass the $20 billion mark.
What's so great about mobile sports betting is that the industry has even managed to attract the interest of female punters, who have traditionally been excluded from the pastime. As part of the rapidly growing trend, at least 4.6 million women signed up for sports betting apps in the country last year. This was a 115% boost in the number of registered female punters compared with 2020.
Of course, the number of male punters in many sports betting apps exceeds the number of registered female punters by 250%. However, the growth rate of female customers has almost doubled, which is great news for the industry.  For instance, FanDuel generated attracted approximately 1.7 million female punters last year, which was more than any other mobile betting app available. 
DraftKings, on the other hand, claims that it has an estimated 900,000 female customers. In 2019, the AGA found that 31% of core sports wagering customers were women while another study found that 47% of women made up the majority of sports fans and supporters. Because of these opportunities, many mobile sports betting companies have been working actively to appeal to female punters.
Popular sports betting companies are now evolving their advertising and marketing strategies to a national scope with the hopes of reaching more customers. Attracting more female customers is a major part of many platforms' advertising strategies. In the future, we should expect to see the number of female punters rising.
As mobile sports betting has continued to expand, the boundaries that once divided betting from the media and professional sports leagues have also been broken down. These days, sports leagues and media houses are forging partnerships in the hopes of taking advantage of all the opportunities available in the burgeoning sector. Goldman Sachs estimates that the online gambling market could reach $39 billion in annual revenue by the year 2033 and mobile betting will still be the preferred betting method of sports bettors.
Final Thoughts
Legal sports betting in the country, which was once confined to Vegas, is now mainstream. Since the Supreme Court repealed PASPA in 2018 ending a federal ban on sports betting, dozens of states have decriminalized gambling. This has consequently, given rise to a multibillion-dollar gambling boom in North America.
Since legalization, more money is gambled on sports betting than other types of gambling activities, even the age-old horse racing industry. As betting expands, more and more people are signing up for online platforms, which will only allow the industry to mature further. What used to be an add-on at many casinos is now a multibillion industry that has taken the world by storm.