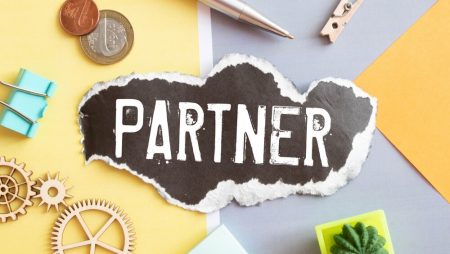 Aristocrat Gaming, which has made a name for itself as one of the most reliable slot machine providers continues to pursue its expansion plans. Already boasting a massive foothold in the country's gambling industry, the brand has continually proven its commitment to innovation and customer satisfaction.
Building on its already evident success in the global gambling market, Aristocrat Gaming has for years been building up on its success on the international scale. Positioned to capitalize on new markets and technological advancements, which appear to be never-ending, Aristocrat has all but guaranteed its success in the highly competitive space.
In February 2022, Aristocrat announced that it had decided to shift focus on combining customer experience solutions with real money gambling. With this announcement also came the debut of a brand-new business segment designed to specifically concentrate on real money gaming after trying and failing to successfully acquire UK-based tech giant Playtech.
Although Aristocrat was unable to acquire Playtech, the brand has been continually building its real money gambling capabilities in-house over the last year or so. By leveraging the strong foundation that the brand has already set, Aristocrat has now started scaling very quickly.
In line with its vision to expand, Aristocrat finally announced in October last year that it would be rebranding its real money gaming division as Anaxi. Anaxi has since been operating as Aristocrat's 3rd business unit alongside its other massive divisions; Aristocrat Gaming and Pixel Unites, which is Aristocrat's mobile-first publishing division.
During its announcement in October, Aristocrat states that it had plans to take its first iGaming products live with 2 major gambling operators in the country. Just recently, Anaxi made good on this vision when it signed a strategic deal with revered gambling operator BetMGM.
As per the terms of this partnership, BetMGM will now carry Aristocrat Gaming's content through its BetMGM online casino. This partnership with BetMGM marked the first online content release for Anaxi, which is indeed quite a milestone. As the first operator to offer Anaxi's content in the country, both brands stand to benefit greatly from this partnership.
Soon after its deal with BetMGM was finalized, Aristocrat also started pursuing opportunities with similarly established sports betting brands. For instance, Anaxi also has a similar content deal with Caesars Sportsbook & Casino.
As a result of this deal, Caesars Sportsbook's customers all over the North American region can now access online games and titles from Aristocrat Games. With this deal, Anaxi's content will soon reach gamblers in key gambling markets in the country such as West Virginia, New Jersey, Michigan, as well as Pennsylvania and Canada.
Aristocrat also has a similar deal in place with FanDuel. FanDuel now has access to popular Aristocrat titles such as Wild Ameri'coin and Dolphin Treasure. FanDuel operates in all the same key markets as BetMGM. However, FanDuel is also in charge of the Mohegan Sun casino in Connecticut, where Aristocrat intends to set up roots.
Aristocrat has a bulletproof expansion plan
Determined to continue its expansion plans for its online real money gaming division Anaxi, Aristocrat also acquired B2B online real money gaming supplier Roxor Gaming. By adding Roxor Gaming's massive network of affiliates, this has helped Aristocrat expand its reach internationally even further.
Roxor has a reach that spans 300 licensed gaming jurisdictions in more than 100 countries all over the world. As such, you can imagine just how fantastic this has been for the Aristocrat brand. Since acquiring Roxor, Aristocrat Gaming has since onboarded a Roxor team of more than 100 qualified gambling professionals in more than 20 locations.
Aristocrat Gaming has been relentless in its plans to expand operations, as well as its footprints and pursuing opportunities in the sports betting industry have been one of the brand's focal points. In September, Aristocrat also signed a multi-year expansion deal with the New England Patriots. 
The Bay State's sports betting market is still relatively immature as it hasn't been a full year since sports betting in the state was legalized. Now that Aristocrat has a presence in Massachusetts, Aristocrat has been getting ready to unveil a new NFL-themed slot machine that will prominently display Aristocrat's branding.
This new NFL-themed slot is the first of its kind for the National Football League. The slot game was designed to add new gaming experiences for NFL supporters that frequent the casino floor. In March this year, Aristocrat announced that it had selected Inspired Entertainment to help it bring its NFL-themed slot to life.
The NFL-themed sports simulations will allow gamblers to bet on teams in a fast-paced, super-realistic environment. As one of the most recognized sports entertainment brands that bring together millions of fans from all corners of the globe, this partnership deal with the NFL will only allow Aristocrat Gaming to keep soaring.
It is also worth mentioning that for the 5th year in a row, Aristocrat Gaming walked away with the title of the "Best Overall Supplier of Slot Content" during this year's EKG Slot Awards. Apart from this, the brand was also awarded several smaller awards including the best new premium game (Lightning Dollar Link Kung Fu Master). 
Aristocrat Gaming also won the best new proprietary branded slot games for Dragon Link, the most innovative game, the best new performing reel core slot game, and more. Additionally, Aristocrat's other gaming division, Pexel United, was also recognized for the best social casino game during the EKG slot5 awards.
Final Thoughts
Aristocrat Gaming is on the up and up and things will only keep getting better from here. With its real money gaming vertical flourishing, the brand can now concentrate on leveraging the foundation it has set. As time progresses, expect to see Aristocrat investing heavily in its infrastructure, as well as undertaking carefully selected mergers and acquisitions, and partnerships.
Attaining this global effort will not be easy- Aristocrat needs the right level of focus and momentum. This will certainly not be a medium-effort task as it will require sustained investment for years. But the brand has a great track record of scaling businesses successfully, so this shouldn't be a concern.