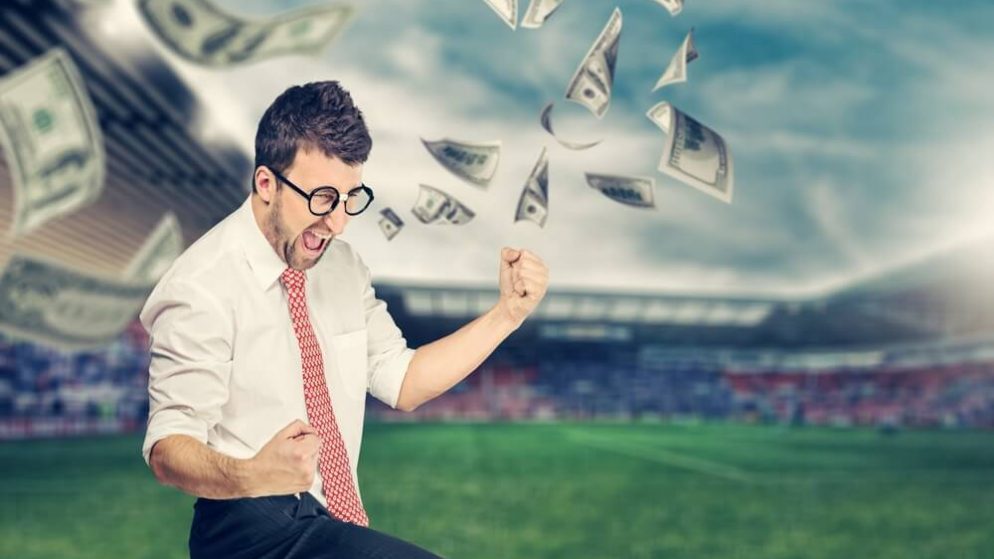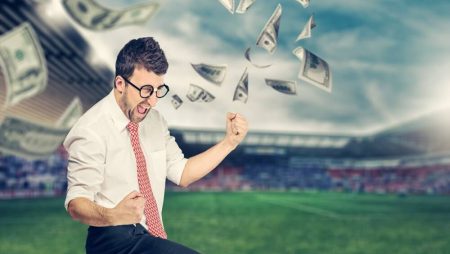 DraftKings at Casino Queen is all set to debut its new Illinois casino. The 6,000 square foot sportsbook will offer punters in the state 38 wagering kiosks, as well as 5 windows through which to place their bets. The new lounge will also feature dozens of HD TVs, as well as a massive video wall that will allow guests to keep up with all the latest sports betting action.
DraftKings has been operating a temporary book at Casino Queen since 2020. This new 6000 square foot lounge for sports bettors marks the first facility to open for business in its $9 million renovation plan. The launch of the lounge was attended by the who's who of Chicago including the mayor of East St. Louis Robert Easter.
The new Casino Queen lounge is situated not far from the casino floor and boasts more than 25 LED TVs, a 60-foot video wall, 38 computer wagering terminals, real-time live odds boards, comfortable seats for guests, as well as a fully-stocked service bar. The renovation plan has also included a sit-down restaurant, as well as a food court, which is still under construction.
Casino Queen announced that it would be partnering up with DraftKings in 2020 and that it would rebrand Casino Queen to DraftKings at Casino Queen. DraftKings has been part of the sports betting market in the country for years and is exactly what the East St. Louis area has needed to thrive for a long time.
DraftKings has an agreement with Casino Queen, which is also in charge of Hollywood Baton Rouge in Louisiana. Not too long ago, DraftKings opened a new temporary sportsbook at Casino Baton Rouge. Like at Casino Queen, DraftKings also plans to open a permanent location by 2023 once the riverboat's massive expansion has been completed.
The temporary location at Hollywood in Baton Rouge will contain temporary 20 self-service kiosks, as well as 3 portals for in-person service. DraftKings has already broken ground on the permanent casino that is scheduled to open its doors in 2023 and will include a super modern sportsbook on-site. The temporary facility will allow punters in Louisiana to enjoy all the great services that DraftKings has become known for over the years.
The temporary sportsbook will be instrumental in laying the foundation for one of the most vibrant sports viewing experiences. Once the renovation of the permanent facility has been completed, the foundation for offering an engaging sports viewing environment and experience will have been laid and will be elevated further once the facility has been fully opened.
Casino Queen is looking to take advantage of the sports betting market and environment in Illinois, which has grown by leaps and bounds in a short space. Illinois is home to some of the most fervent sports fans and supporters, as well as some of the most celebrated sports teams in the US. Over the years since DraftKings has been offering its services in the country, it has worked hard to elevate the sports betting experience for its customers.
What Does the Gambling Scene in Illinois Look Like Now?
The first 3 months of the year are arguably the most exciting in the country's sports calendar and punters in Illinois have had a wealth of options to choose from. Much like 2021, punters were also allowed to wager on March Madness this year, with a little twist. Unlike last year, bettors were allowed to sign up for sports betting accounts online, which certainly helped to boost the number of people betting on sports for the first time.
This year, bettors in Illinois were allowed to place a wager on schools from Illinois. However, to do so, punters were required to visit a brick and mortar sportsbook, OTB, racetrack, or casino in person. Live bets or player prop wagers were not permitted for Illinois sports punters.
This year, there was lots for Illinois bettors to look forward to during this year's March Madness. The 2 schools representing the Land of Lincoln in this year's NCAA Tournament included Loyola Chicago and Illinois. With online registration allowed this year, sportsbooks in the state were expected to perform much better than last year.
In 2021, sportsbooks in Illinois managed to generate approximately $200 million worth of March Madness wagers. However, a lot has changed in the sports betting market since then. As of January this year, sports punters in the state had set a new record when they placed $867 million in wagers. This year, Play Illinois had predicted that the state would record $900 million in bets.
Wagers on college teams from the state are completely not allowed in Illinois. Since the sports betting market went live officially, in-state collegiate betting has been a topic of discussion among punters and operators alike. Legislators have attempted to amend the law to allow bettors to wager on their favorite local NCAA teams within the state but the momentum was not sufficient for full legalization of the practice.
However, in December last year, Governor Pritzker signed HB 3136 into law thus legalizing limited wagering on in-state schools in person. This bill is also the same one that brought in-person registration for punters in the state to an end. This requirement that required punters to register for new accounts in person is expected to expire on July 1st, 2023.
On or before July 1ST 2023, the legislators will have several options including deciding to make wagers on college teams illegal in all forms once again. The state might also extend the current limited policy that allows in-person wagers on in-state teams. Alternatively, the state may also decide to permit mobile wagers on in-state college schools in Illinois. Since everything has continued to run smoothly all through March Madness, legislators are expecting more support for the bill by the time 2023 rolls around. 
Final Thoughts
DraftKings is one of the most recognizable names in online and retail sportsbooks and boasts partners in many parts of the country. DraftKings also has partnerships in place with some of the most iconic leagues including the PGA Tour, NBA, MLB, NFL, as well as the UFC.