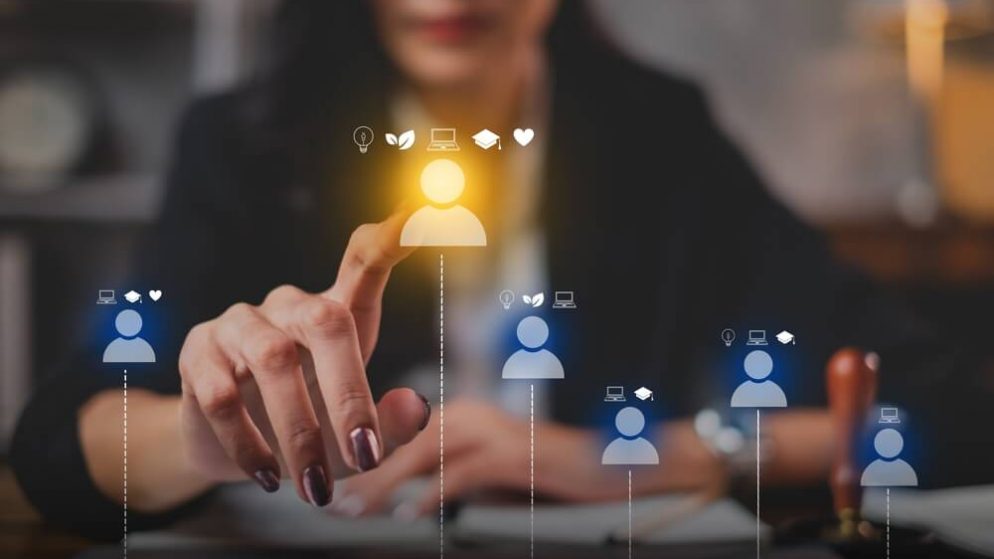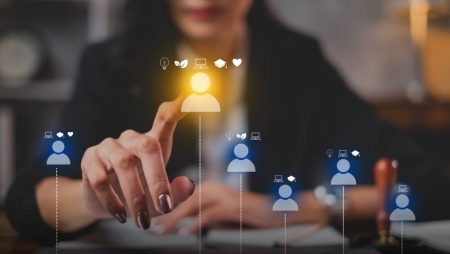 Bally's Casino has announced plans to hire more than 700 employees to staff its soon-to-be-opened temporary facility. The news comes as a slight reprieve for the city of Chicago, which is swaddled with an above-national-average unemployment rate of 4.4%.
The operator is gearing up to fill plenty of positions, ranging from security personnel and slot technicians to marketing and housekeeping teams. The entire roster of open positions has been uploaded to Bally's Chicago official website.
The temporary casino — scheduled to open sometime in July 2023 pending Illinois Gaming Board (IGB) approval — is under construction in Medinah Temple, a highly sought-after address in Chicago's Magnificent Mile corridor. It'll serve as the operational hub for Bally's Chicago as the permanent casino complex is constructed.
Ameel Patel, Senior VP at Bally's expressed excitement about the announcement, stating that they are creating hundreds of new job opportunities for the city of Chicago. He added that Bally's Chicago looks to bring together a diverse and talented team to provide guests with top-notch entertainment and gaming experiences.
700+ open positions available in various roles and categories
Bally's Chicago has already listed over 700 open positions and more than 64 job descriptions across nine gaming and non-gaming categories: administration, gaming, marketing, beverage, events, hotel, food, maintenance, and retail. 
More specifically, the roles posted on Bally's Chicago website encompass shift managers, gaming table dealers, security personnel, surveillance, slot technicians, marketing, wardrobe, housekeeping, cashiers, finance, revenue, IT applications support, warehouse, and cage operations positions – to mention a few.
The company is actively hiring talented and qualified candidates from all neighborhoods in Chicago. As part of the onboarding process, Bally's has partnered with the City Colleges of Chicago to provide applicants with specialized training for the roles at its temporary facility.
All eligible applicants must meet the state's minimum gambling age of 21. Convicted felons are closed out of the recruitment, but that may be as temporary as the soon-to-be-launched casino at Medinah Temple. Illinois lawmakers are currently working on a bill that will allow some convicted felons to apply for some non-gaming roles.
License to open pending approval from the IGB
Although Bally's Chicago is already putting together the team that will get its temporary casino up and running, its opening is still in limbo. As of publishing, the IGB has not approved the opening of the casino's temporary home. 
The opening of Bally's Chicago's Medinah Temple temporary casino had previously been slated for June 2023, but lags in obtaining the license have forced the operator to reconsider the launch date. 
When announcing the job positions, Ameel Patel pegged the revised launching for a month behind schedule, hoping that the interim casino would be able to welcome bettors by its planned July opening. Continued delays in approval could throw a wrench into the planned timeline of the launch of the city's much-anticipated casino project.
Last year, the Providence-headquartered Bally's Corporation won a highly contested competition to set up a world-class casino complex in Chicago. The temporary casino at Medinah Temple is part of the initial phase of the $1.74 billion casino project to be built in Chicago's River West neighborhood.
The casino developer-cum-operator has already secured the final zoning, planning, and other approvals to develop Chicago's first casino resort destination. Once the permanent casino resort is completed, the 30-acre complex will feature a bevy of entertainment and gaming facilities, including a large casino floor with more than 170 table games, 4000 gaming positions, and over 3,400 slot machines.
The highlight of Bally's Chicago will be an eclectic hotel tower featuring around 500 guest rooms, a rooftop bar, and other goodies. It'll be adjoined to a huge entertainment center that can seat 3000 persons across 70,000 square feet.
Ten dining options (including upscale restaurants and fast food joints) and a 20,000-square-foot museum/exhibition hall will round out amenities at the casino complex with an abundance of outdoor public green space. The facility would replace the Freedom Center printing plant at Halsted Street and Chicago Avenue by 2026.
Bally's owns and operates more than 15 casino properties across ten states. In addition to Bally's Chicago, the company is executing a $34 million renovation of Quad Cities Casino and building another massive casino project in Pennsylvania's State College. It doesn't operate any of the popular online casinos in Illinois.
Medinah Temple is the temporary home for Bally's Chicago
In the meantime, Bally's is putting the finishing touches on a temporary home for its Chicago casino at 600 N. Wabash Avenue in Medinah Temple, slated to be opened by August. 
Be that as it may, Medinah Temple is set to be the interim home of Bally's Chicago, which is scheduled to launch by 2026. The company is sprucing up the iconic Moorish-esque theater, as the 111-year-old building in Chicago's River North area will serve as the base of operations for roughly three years while the permanent casino complex is under construction.
The vintage Medinah Temple has played host to many events, businesses, and much more over the years, including the yearly Shrine Circus and music concerts. The ornate location was repurposed in 2003 into a home furnishings store by Bloomingdale.
After remaining vacant for over three years, Medinah Temple will temporarily host Bally's Chicago, with the interim casino taking up three stories. The company has announced that the temporary facility will feature over 800 gaming spots, including hundreds of slot machines and table games. It will feature an onsite bar and three restaurants, too.
The IGB has yet to green-light the opening of the temporary facility. Bally's Chicago got the supplier licenses for the temporary facility in February. However, the company will have to wait a little longer for the preliminary suitability studies to be reviewed to get the permit to open and operate the temporary casino.
Bally's representatives are poised to appear before the IGB at their next meeting on June 15, when they might get approval for the temporary casino opening. They will also seek renewal of the gaming license of Quad Cities Casino, which Bally's Corp. acquired through a $120 million buyout deal in mid-2021.